Casting is now complete.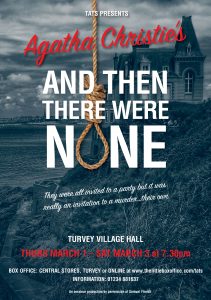 Read throughs and auditions are complete and the rehearsals have begun for TAT's next production 'And then there were none', The classic murder mystery to be directed by Stephanie Munno.  
The show will run 1st March to 3rd March 2018.
Click the arrow below to find out more information about this great show.