2019 Quiz – January 18th – completed
For results and pictures click GO below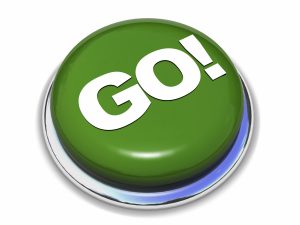 ---
2019 PRODUCTIONS



---
Little Shop Of Horrors
Wed 27 – Sat 30 March 2019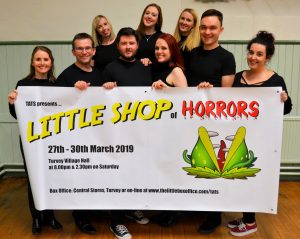 Long time member Kate Brewster takes up the challenge of directing her first show for TATS, and what a show – the cult musical Little Shop of Horrors.
TATS favourite (and Kate's Dad) Tim Brewster will be her Musical director.
Rehearsals have been going phenominally well and the whole team (seen above) are really looking forward to entertaining you. You will be tremendously impressed with all their considerable acting and singing talent.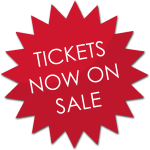 Being a cult musical this show is very popular and is already attracting a wide audience,  so make sure you don't miss out – get your tickets asap to get the best seats – 1st booked best seated is our policy.
TICKETS FROM
Turvey Box Office                             or                               Online
(Central Stores)                                                         (click image below)
High Street, Turvey
The Cast for the show?    Or……Who's in Skid Row?



---
The Farndale Avenue Housing Estate Townswomen's Guild Dramatic Society's Production of a Christmas Carol.
Wed 5 – Sat 8 June  2019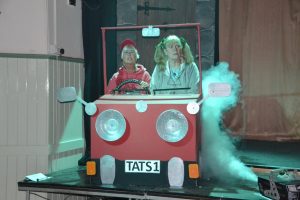 In June we welcome back Pauline Adams to the TATS directing role for another of the hilarious Farndale comedies, this time appropriately, being June!, its just got to be  Farndale Christmas Carol.

Many reported that the previous TATS Farndale was one of the greatest laugh out loud shows they had ever seen, so book early to get a front row seat for what is bound to be another super enjoyable, and unpredictable, night out.
Just Announced
Cast for the show (click GO below)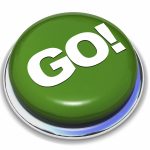 ---
THE VICAR OF DIBLEY 2


Wed 20 – Fri 23 November 2019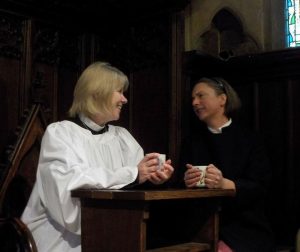 TATS Stalwart Deborah Evans returns to the directors chair in November for more of the TV classic sitcom The Vicar of Dibley.

Last time TATS staged one of these shows all seats were sold out well in advance – so make a note to buy your tickets early so you won't be disappointed
Remember – Tats allocate seating on a first come best placed policy so early booking gets you the best seats.
---
TATS Social Media

TATS continues to keep its Facebook and Twitter pages right up to date, so if you have anything you would like to let TATS members and friends know about please don't forget to like us and follow us on our pages below: