What's been on (or not) in 2023
Monday 4th December 2023


TATS AGM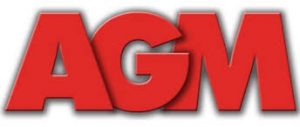 The TATS 2023 AGM took place on Monday 4th December at Turvey Village Hall at 1930.
A great time was had by all and following the formal side of the meeting a very good attendance enjoyed mulled wine, soft drinks, mince pies and off course the obligatory catch up conversations.
A special mention to Joint Chairman Rosemary Gentry, who after many years of sterling service stood down from the new Committee and in recognition of her significant contributions to the society over the years, was awarded an honorary membership. Thank you Rosemary.
---
Musical  22-25th November


ME and MY GIRL.

So the curtain comes down on another fabulous TATS Musical.
Me and My girl delighted sell out audiences from 22nd November to 25th November and showed once again what a talented group of actors, directors and support team TATS Possess.
Many thanks to all involved and especially Director Jan Clemens and assistant Michelle Swales for bringing such fun and professionalism to the amateur stage here in Turvey.
Want to see some show highlights – click the image below (and remember to switch the volume on)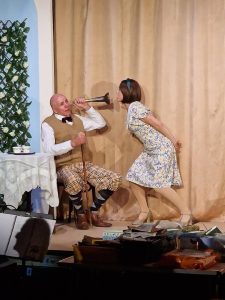 Many thanks to Jo Jo Wareham for producing the fabulous video reel.
---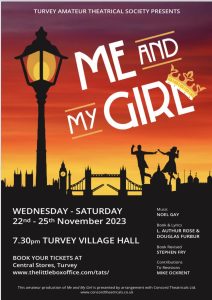 August Update
The show is now cast.
and huge congratulations to the following successful actors: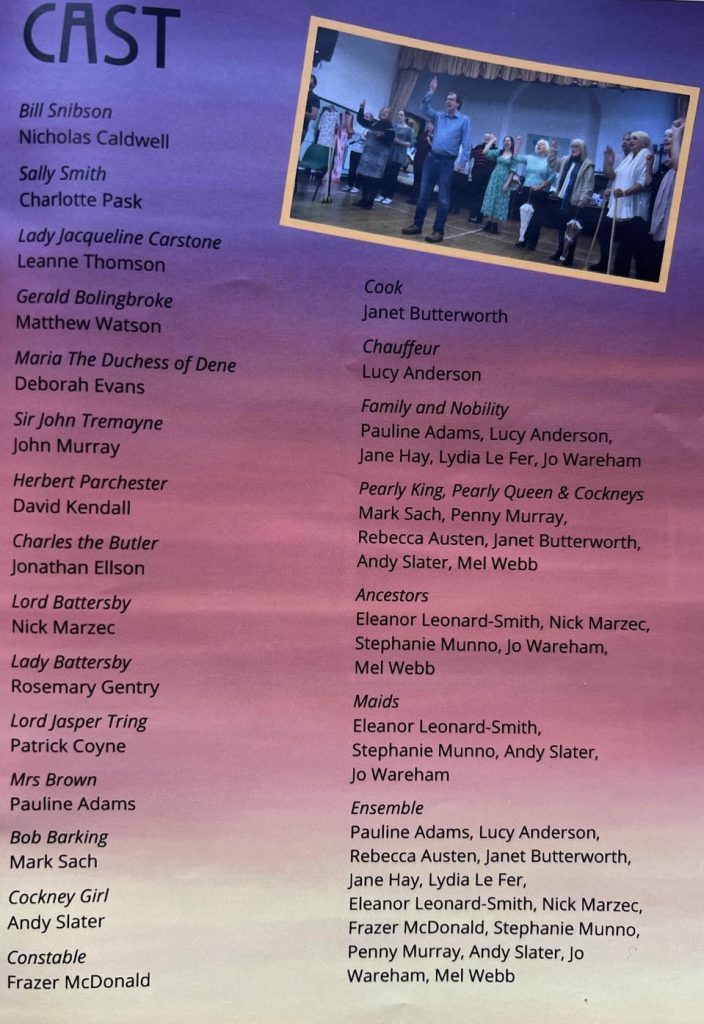 ---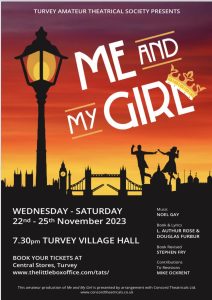 AUDITIONS Held:   Turvey Village Hall
19th and 22nd June
READ-THROUGHS Held:   Turvey Village Hall
22nd May,  1st June and 12th June
---
Due November 2023


Me and My Girl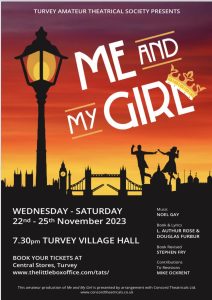 Following her sell-out 2022 production of OKLAHOMA!, TATS is delighted to announce that our very own major musical genius Jan Clemens will be back to direct another blockbuster show in November.
Me and My Girl revolves around an unapologetically unrefined cockney gentleman named Bill, who learns that he is 14th heir to the Earl of Hareford – however, he will only receive the inheritance if Sir John and the Duchess approve of him.
The Duchess feels that, with a little grooming, Bill will be suitable to inherit the title – and the money! However, she insists that Bill breaks up with his cockney girlfriend, Sally, but Bill refuses to accept the title if he cannot keep Sally as 'his' girl.
---
18th to 20th May




One Man Two Guvnors

Well, that's a wrap as they say …. The curtains are closed on the current show for
TATS
And what a fabulous show it was, such a talented cast and a fantastic back stage and  lighting and sound team – You're all brilliant !
Thank you to everybody who supported our show and came along and for the kind donation of raffle prizes and our lovely painting that is now with its new owners.
thank you to everybody who bought raffle tickets, for those of you that helped behind the scenes and with front of house and the bar and huge thanks to our excellent sound and lighting crew – the show was a huge success !
---

10th March
Poems and Pints Evening – Postponed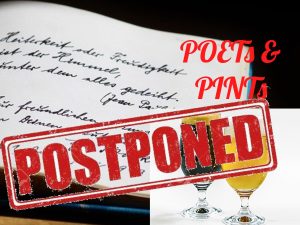 Unfortunately due to the uncertain weather situation, the planned TATS Poets and Pints evening on 10th March (Friday) in the village hall has been postponed.
Hopefully we will hold the event it at a future date.
---
2nd February




Auditions



Read-throughs and auditions have been held and Deborah has announced the following successful cast members.
Many congratulations to all the actors below:
CAST
Francis – Dave Pibworth
Rachel – Leanne Thomson
Stanley – Matthew Watson
Charlie – Bob Leslie
Pauline – Eleanor Leonard-Smith
Alan – Ian Shadbolt
Dolly – Charlotte Pask
Harry Dangle – Ben Lusby
Lloyd – David Hughes
Alma – Deborah Evans
Jean – Carrie Walker
Ensemble – Amy Relf, John Murray, Liz Buckle
---
30th January




Play Read Through




---
29th January




Play Read Through



TATS are delighted to announce the return of the very talented Deborah Evans, to direct our next play, the West-end and Broadway hit, 'One man, two Guvnors', a comedy by Richard Bean.
---
27th January


Quiz Night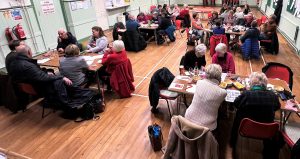 The very popular TATS quiz night was held at Turvey Village Hall on Friday 27th January 2023.
Teams battled it out to be named the TATS 2023 champions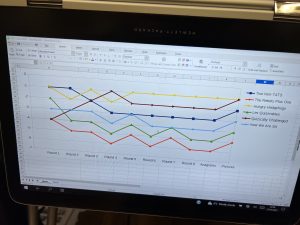 closely monitored by question setter David (complete with his round by round positional graphs! – never let it be said TATS are not very much in the 21st century)
And the result – a draw!
Congratulations to the winning teams 'Quizically Challenged' and 'Hungry Hedgehogs', seen here below.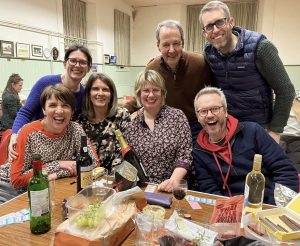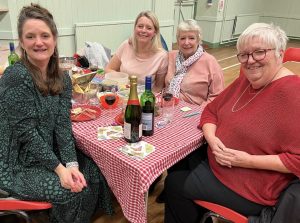 and many thanks to all competitors, David and John for setting the quiz and being question masters on the night, Tina for another super raffle and all TATS members and friends who helped.
---
TATS Social Media

TATS continues to keep its Facebook and Twitter pages right up to date, so if you have anything you would like to let TATS members and friends know about please don't forget to like us and follow us on our pages below: