Tickets now available for our November show.



Please note we have had a few issues with our online booking office but this is now up and running again
for details of ways to book please see below.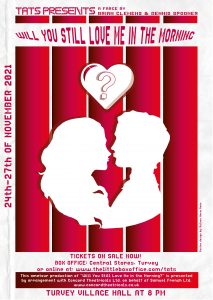 Forthcoming show
TATS is delighted to be back, following an unprecedented and enforced break from performing, and we are now busy rehearsing our November show.
From 24th – 27th November we will be staging a farce by Brian Clemens and Dennis Spooner called "Will you still love me in the morning?". 
A few years ago, we performed another of Brian's plays "Anybody for Murder" and this one promises to provide just as many laughs. We hope that this light-hearted show will help to lift spirits after such a difficult time for many.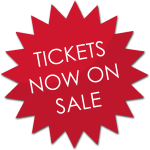 Make sure you snap up those tickets to get the best seats – 1st booked best seated is our policy.
TICKETS FROM
Turvey Box Office                       or        Online (click buy below)
   (Central Stores)
High Street, Turvey