OKLAHOMA


Read Throughs/Sing alongs
Dates Announced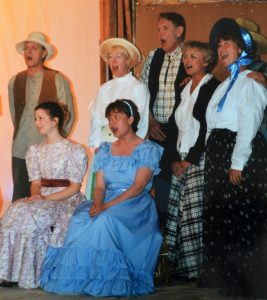 TATS are delighted to announce the dates of their read throughs and sing alongs for their next major production, Oklahoma, to be directed by Jan Clemens'
Read Through/Sing Along 1 – June 13th Turvey village Hall – 7.30pm
Read Through/Sing Along 2 – June 16th Turvey village Hall – time tbc.
Remember  – This show has a large cast, so don't be shy come and have a go.
Surprise For The Impatient Ones…
If you can't wait for November, try clicking the image above to relive some magic moments from our 2000 production.