NEXT WEEK


Little Shop Of Horrors
Wed 27 – Sat 30 March 2019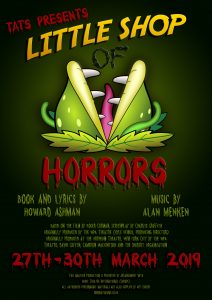 TATS are delighted and very excited to welcome a new director to TATS.
Fresh from her great success as Musical director of 'The Addams Family' in Bedford, the very talented Kate Brewster takes up the TATS challenge of directing the cult musical Little Shop of Horrors.
TATS favourite (and Kate's Dad) Tim Brewster will be her Musical director.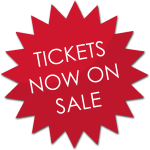 Being a cult musical this show is selling well and is attracting a wide audience, so make sure you snap up those tickets to get the best seats – 1st booked best seated is our policy.
TICKETS FROM
Turvey Box Office                             or                               Online
(Central Stores)                                                         (click image below)
High Street, Turvey
---
TATS is always looking for people to take part on stage or help behind the scenes so please do come along and get involved.
We've also made it even easier to contact us now – click contact