The Farndale Avenue Housing Estate Townswomen's Guild Dramatic Society's Production of a Christmas Carol.
Wed 5 – Sat 8 June 2019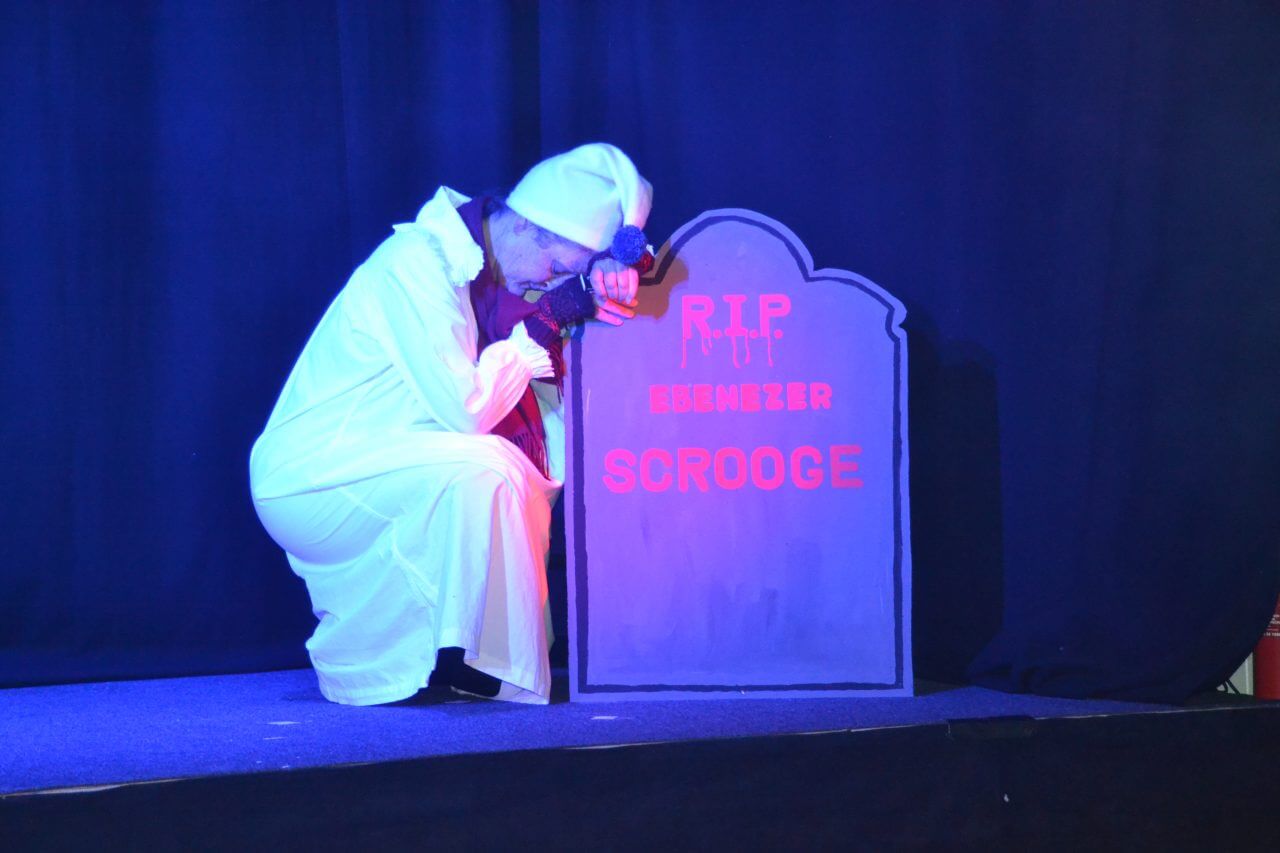 In June we welcomed back Pauline Adams to the TATS directing role for another of the hilarious Farndale comedies, this time appropriately, being June!, its just had to be Farndale Christmas Carol.

This was the fourth 'Farndale' to be performed by TATS and followed the hilarious '…The Haunted Through Lounge and Recessed Dining Nook at Farndale Castle', again directed by Pauline, which went down a storm with audiences four years ago.
Pauline said, "Having been in the first 2 Farndale plays that TATS performed some years ago as Banquo {Macbeth's son}, then as The Inspector in the second, I found them so funny and quite a challenge that years later when the opportunity came up for me to direct something, it had to be a Farndale – The Haunted through lounge and recessed nook at Farndale Castle, I enjoyed it so much I wanted to do another one….so there we are."
"With some audience participation and a rogue PA system to contend with, this was an assault on the original Scrooge, performed by not-very-good actors. "People were treated to a night of sheer silliness, when the play took on some unexpected twist and turns."
Cast and pictures from the show (click GO below)