Su Jenkins, TATS thespian, technical assistant, helper, confidante, treasurer, chairman and friend to all – played her last role for the society, Geraldine in the Vicar of Dibley, on 4 March.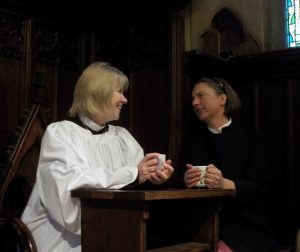 Members and friends rallied round to give her a rousing send-off by staging 'Su Jenkins – this is your TATS life', after the final performance, where current Treasurer, Simon Evans played host and members dressed up as some of the key characters Su had played in her time with TATS.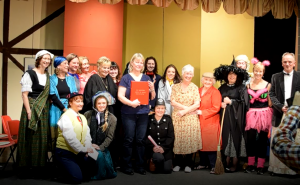 Su and husband Steve are moving to Devon and all at TATS, will miss them greatly and wish them well in their new life.