PLAY READ THROUGH – My mother said I never should
7th March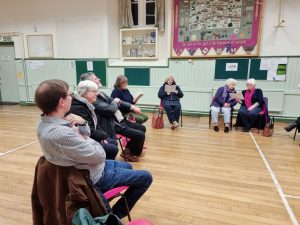 The read-through for "My mother said I never should" was held on Monday 7th March and it was great to have a good number of folk come along.
Auditions are planned for Monday 14th March at 7.30pm.
We are looking for 4 women, one in their seventies, one in their fifties, one in their thirties and one who looks age 17 or 18. New members welcome.
The play, written by Charlotte Keatley in 1985, examines the relationships between mothers and daughters, and explores the themes of independence, growing up and secrets.
We are delighted to announce that this play will be directed by Sarah Swidenbank.