CAN YOU GUESS WHO DUNNIT?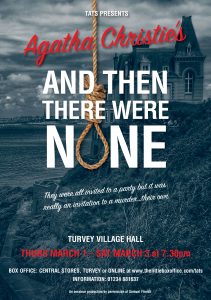 Rehearsals are now well underway, for the 2018 TAT's production of Agatha Christie's 'And then there were none', directed by Stephanie Munno.
Overview:
Ten people find themselves stranded in the lonely house on Soldier Island where their supposed host sends word they have been detained.
A mysterious voice accuses the eight guests and two servants of murder. It transpires that no one has ever met their host and that they have evidently been decoyed to the island.
First one and then another dies: each death according to the rhyme "Ten Little Soldier Boys", and with each death one of the little china figurines on the table is found broken.
The tensions rise as they realise the killer is, in fact, one of themselves! Can you predict who the murderer is?
Cast List (by character alphabetical):
Character                                                          Cast Member
Anthony Marston                           –              David Hughes
Dr Armstrong                                   –              Matthew Watson
Fred Narracott                                 –              Ben Lusby
General MacKenzie                       –              John Murray
Miss Emily Brent                             –              Carrie Walker
Mrs Rogers                                        –              Mel Webb
Philip Lombard                                –              Mark Bryant
Rogers                                                 –              Bob Leslie
Sir Lawrence Wargrave              –              Jon Coop
Vera Clauthorne                              –              Kate Brewster
William Blore                                     –             Jonathon Davis
Here are a few of our early pictures of the cast getting to grips with their characters.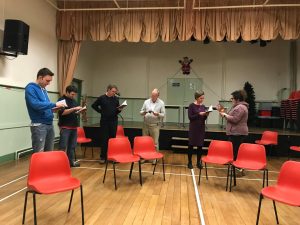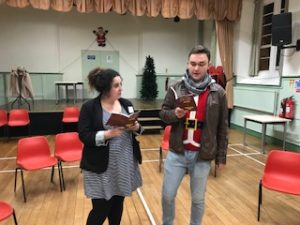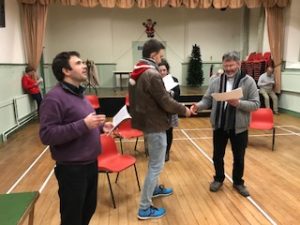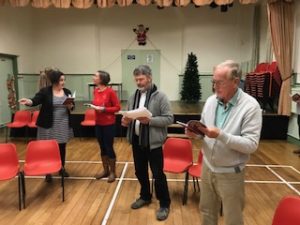 And it doesn't all happen by magic – this is what it takes to make it works!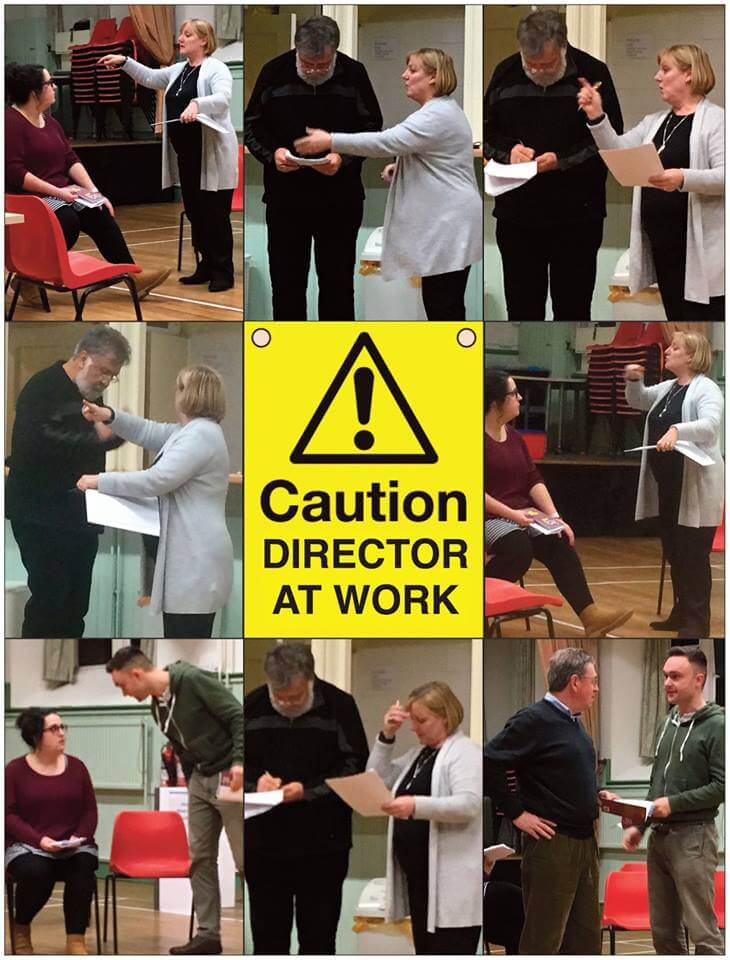 Please keep checking back for further updates and don't forget to put the dates 1 – 3 March 2018 in your diary for the show.