November 21 – 24   2018:
The Flint Street Nativity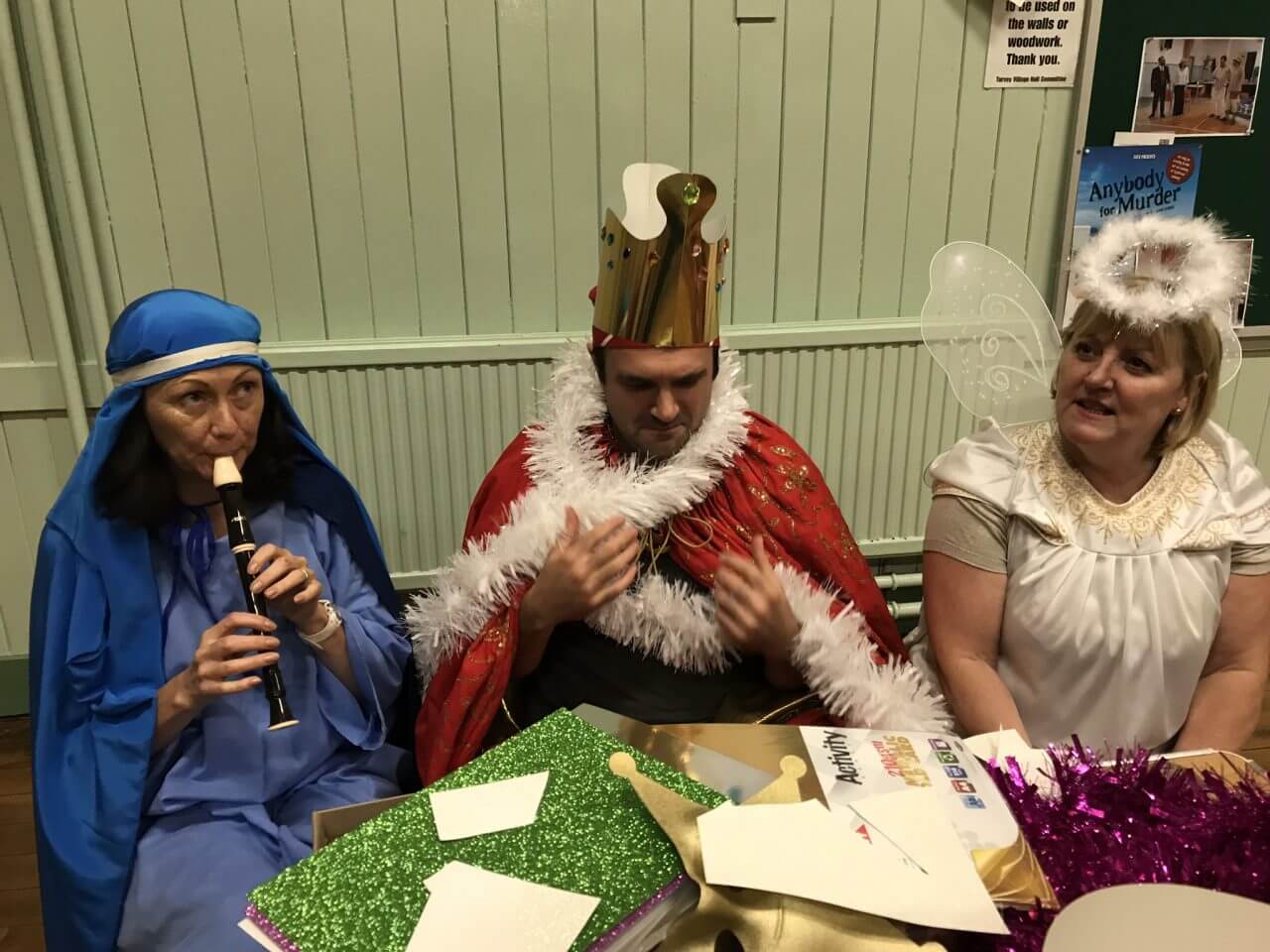 To be Directed by Mel Webb.
To see our cast list  and more rehearsal pictures visit our Flint Street webpage

Read-Throughs – Completed
Auditions – Completed
Casting – Completed
Rehearsals – In Progress

To be Directed by Mel Webb
Overview
Miss Horrocks' class of seven year olds is about to perform their Nativity for the proud mums and dads – and the occasional Social Worker. Gabriel wants to be Mary, Herod won't stop waving to his mum and dad and the Inn Keeper is determined to liven up the traditional script.  And then the Stick Insect escapes……
The children are played by adults, who later play their parents. Tim Firth's warm, witty and funny play is an ideal alternative to the usual Christmas fare with original lyrics set to the tunes of traditional Christmas carols.
TATS Social Media

TATS continues to keep its Facebook and Twitter pages right up to date, so if you have anything you would like to let TATS members and friends know about please don't forget to like us and follow us on our pages below: